Financial District
Neighborhood: Financial District
Description
In the 60's and 70's San Francisco's Financial District rapidly sprouted upward Lofty buildings like the Transamerica Pyramid re imagined what San Francisco could look like — but to critics, it was horrible imposition on the skyline.
Whether you find them beautiful or disgustingly obstructive — there's no question they've helped San Francisco become the Wall Street of the West. Gaze at old and new commercial architecture and determine for yourself which are treasures and which are eyesores. Learn about the kingmakers and titans of the Financial District, and how they've dictated the trajectory of San Francisco history. We'll follow the money — and learn some curious facts about the city's skyscraper hotbed.
Next Tours
None scheduled in next 60 days
Schedule
Check Calendar for schedule
Location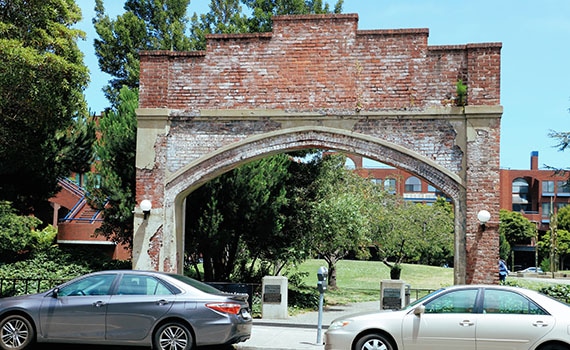 Meet at Sidney Walton Square by the old Colombo Market arch (on Front Street between Jackson & Pacific). Public transportation: MUNI lines 10, 12; F streetcar runs nearby.
Click the map to view full version on Google Maps
View Transit Directions on Google Maps >>
Please note: Private groups tours required for groups of 8 or more.