Ghost Walk at City Hall
Neighborhood: Civic Center
Description
Ghosts are no laughing matter at City Hall. Built on the grounds of a cemetery, San Francisco's "People's Palace" is also its number one destination for paranormal activity. We leave the building's history and architecture for other tours. Instead we'll explore stories of disinterred remains, assassinations and other ghostly lore, as well as actual experiences related by City Hall employees. Don't believe it? Take a stroll through and hear for yourself.
(We don't recommend trying to sleep afterwards.)
Next Tours
None scheduled in next 60 days
Schedule
Tour happens annually in October, however the tour has been put on hold and will not be held this year.
Notes
We leave behind the traditional historical and architectural tour as we delve into ghostly happenings inside the home of San Francisco government.
Location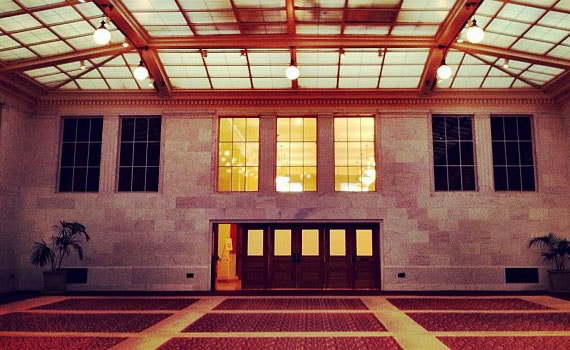 Meet in North Light Court, through Goodlett Pl. (Polk St.) entrance. (Allow time for security checks. Travel light – full security, including metal detectors and bag searches, will be in effect.) Tour duration approx. 30-45 mins. Wheelchair friendly.
Click the map to view full version on Google Maps
View Transit Directions on Google Maps >>