Theatre In San Francisco
Neighborhood: Downtown
Description
San Francisco's theater scene began with 1849's humble Eagle Theater: a dingy dump constructed by prospectors out of packing crates, canvas and some tin. Nothing fancy— but it signaled a city desperate for live productions, and lots of them, quickly. The next decade saw theater attendance skyrocket, bringing famous performers like Caruso and Tetrazzini to the Bay in flocks. Out of the fervor, a vibrant Theater District was born. The area is both an homage to the past and a vision of the future, with antique marquees alongside avant-garde playhouses. Some even claim it to be the best theater scene west of New York City.
We'll take a breezy walk along the historic theaters that attracted the best in the world, detailing shenanigans and stories you simply won't believe. You'll see some outrageously cool architecture, as well as stunning marquees still in use today. Tap into your inner theater aficionado and join us on a spectacle of a tour.
Next Tours
View Calendar
Notes
Tour Length: Approximately 1-1/2 to 2 hours
Location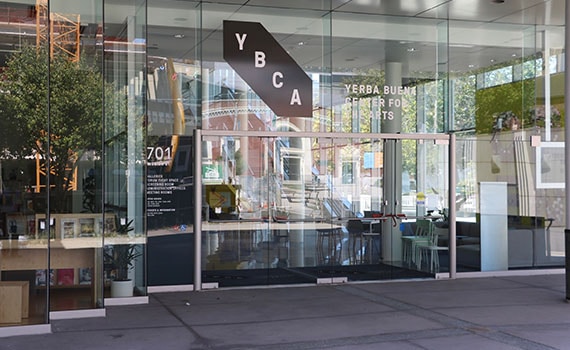 Meet at the entrance to the Yerba Buena Center for the Arts, 701 Mission Street between 3rd & 4th Streets
Click the map to view full version on Google Maps
View Transit Directions on Google Maps >>
Please note: Private groups tours required for groups of 8 or more.