Express – Billionaires' Row – Gold Coast
Neighborhood: Pacific Heights
Description
The last three blocks of Broadway, known as The Gold Coast, showcase the most expensive mansions in San Francisco. Hear about the exhilarating escapades of the billionaires who found a home here, with plenty of stories that rarely see the light of day. A luxurious ramble along the castles of yesteryear and today.
Would you like to take our Billionaires' Row Tour on Sundays? Please follow this link to sign up: Billionaires' Row
Next Tours
View Calendar
Notes
Tour Length: Approximately 1 Hour
Location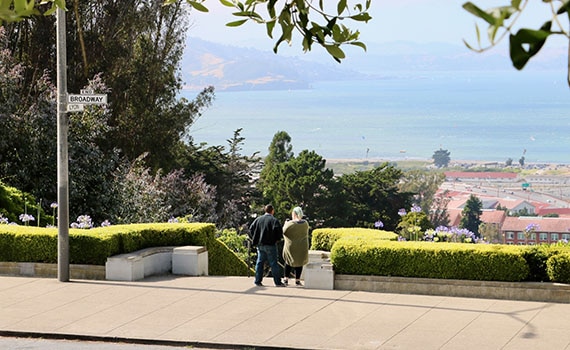 Meet at the corner of Broadway & Lyon Street. The endpoint of this express tour is located at Broadway & Divisadero Street.
Note: Please check MUNI's current schedule.
Please note: Private groups tours required for groups of 8 or more.