Potrero Hill
Neighborhood: Potrero Hill
Description
It was the 1850s on the southern edge of town cattle peacefully grazed the hill know as Potrero Nuevo ("new pasture"). Their days on this fertile pasture were numbered. Bustling industry along the shoreline below the hill created a need for nearby housing.
Once squatters elbowed the herd out of the area, it was off to the races. Potrero Hill was urbanized, industrialized, and then gentrified in the 1990s. Yet, today, some residents still feel like it's a secret — isolated from the rest of the city, but blessed with sweeping views of the skyline and Bay. See the beautiful buildings that hide out along the hilly streets of Potrero. Learn about little piece of paradise in the southeast.
Next Tours
None scheduled in next 60 days
Notes
The walk ends a few blocks downhill (steep) to the north, if you're driving you might prefer parking down the hill so that you don't have a steep walk back to the car after the walk.
Tour Length: Approximately 1-1/2 to 2 hours
Location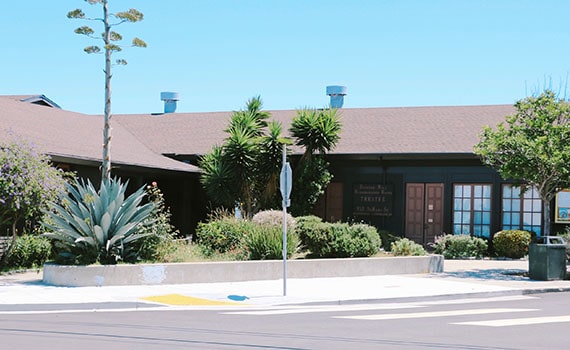 Meet in front of the Potrero Hill Neighborhood House (NABE) at the corner of Southern Heights and DeHaro Sts.
Click the map to view full version on Google Maps
View Transit Directions on Google Maps >>
Please note: Private groups tours required for groups of 8 or more.