Art Deco Marina
Neighborhood: Marina
Description
San Francisco neighborhoods constantly change but still retain much of the look and character of past decades. The Marina District is no exception. Largely developed in the 1920s and 1930s, a period that coincided with a popular design style now known as "Art Deco" which fused art and technology with a jazz age lifestyle. Deliberately intended to be modern the style was influenced by a wide variety of sources, which can be seen on many of the Marina's apartments and commercial buildings, while surrounded by a residential district of "Mediterranean Revival" houses and flats. Now considered one of the city's most historic areas, join us for a walk over what was originally sloughs, wetlands and San Francisco Bay.
"Silver Baron" James Fair purchased most of the water lots beginning the process of filling in the area with sand and sediment. It was here in 1915 the Panama Pacific International Exposition took place. When the fair closed and its structures removed a blank canvas was left for the building boom of the "Roaring Twenties." This vibrant neighborhood would be devastated by the 1989 Loma Prieta earthquake. Take the tour and learn how the Marina bounced back, while retaining much of the original appearance of Art Deco San Francisco.
Next Tours
Sunday, October 22 at 2:00 pm given by Jim F.Sign Up
View Calendar
Schedule
Check Calendar for schedule
Notes
Tour Length: Approximately 1-1/2 to 2 hours
Location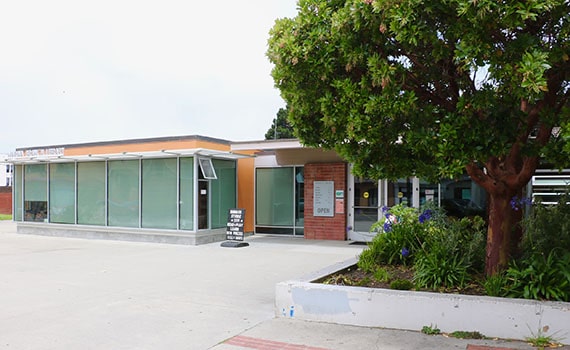 Meet in front of the Marina Library, 1890 Chestnut Street, near Webster. Public transportation: MUNI lines 22, 30, 43.
Click the map to view full version on Google Maps
View Transit Directions on Google Maps >>
Please note: Private groups tours required for groups of 8 or more.