Embarcadero Skyway
Neighborhood: Embarcadero Center
Description
How do you move a shoreline? That was the question faced by city planners as they attempted to transform Yerba Buena Cove from tidal flats into a bustling port and a growing city. The answer: a whole lot of work and a smorgasbord of odd materials, including sand and abandoned ships that were repurposed as buildings to meet a growing city's desperate need.
When container shipping became all the rage, and the piers' traffic moved to Oakland, the Embarcadero fell into disrepair. An eyesore of a freeway strangled the waterfront. It was time for a makeover.
Join us and explore what it has since become: an urban oasis along the bay, featuring an unusual and gorgeous view of Rockefeller Center West. We'll stop by the many hidden treasures that litter the long shoreline walk — all the while gaining a fresh, compelling perspective on how San Francisco went from a swampy cove to one of the premier cities of America.
Next Tours
None scheduled in next 60 days
Schedule
Check Calendar for schedule
Notes
Lots of stairs; wheelchairs/walkers not advised.
Tour Length: Approximately 1-1/2 to 2 hours
Location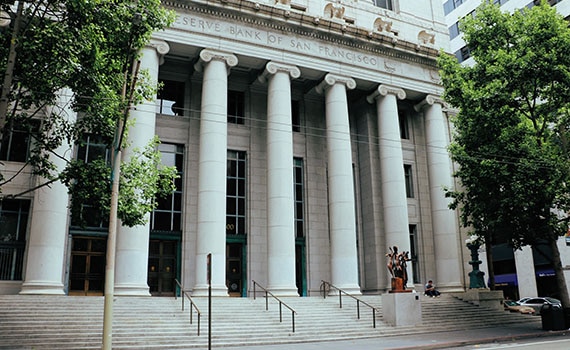 Meet in front of 400 Sansome Street (at Sacramento). Lots of stairs; wheelchairs/walkers not advised.
Click the map to view full version on Google Maps
View Transit Directions on Google Maps >>
Please note: Private groups tours required for groups of 8 or more.