Inner Sunset: The Birth Of A Neighborhood
Neighborhood: Sunset
Description
The story of the Sunset District began with windswept dunes and coastal scrub. Originally deemed hopeless and uninhabitable, the Sunset became a popular destination after the 1906 earthquake leveled most of the city. Affordable real estate prices, coupled with the misleading "Sunset" moniker brought waves of residents. There's a lot to love about the Inner Sunset: its proximity to some of San Francisco's best parks (Grand View and Golden Gate), its charming small-town atmosphere and the fact you can walk just about anywhere you need to go. Discover the lore of the Sunset, including a street named after a land-rich mayor's brother, its early developers, the neighborhood's "boneyard" and the oldest continually operating bar in San Francisco.
Next Tours
Saturday, December 14 at 11:00 am given by Lorri Ungaretti
Saturday, January 11 at 11:00 am given by TBD
Saturday, February 8 at 11:00 am given by TBD
View Calendar
Schedule
2nd Saturdays at 11AM
Location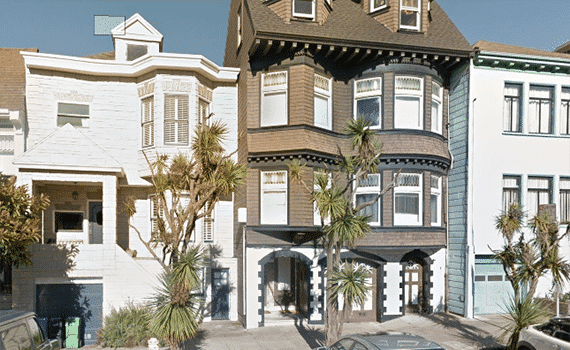 Meet at Arguello and Hugo. Tour ends at 9th & Lincoln. Public transportation: MUNI lines 71, N Judah streetcar.
Click the map to view full version on Google Maps
View Transit Directions on Google Maps >>
Please note: Private groups tours required for groups of 8 or more.