Land's End: Sutro Heights
Neighborhood: Outer Richmond
Description
Across the West Coast, there are a few ocean vistas more arresting than Land's End — a fact millionaire Adolph Sutro was well aware of when he built the first passenger steam train to the park in 1880. The act made him a local hero, allowing the rich and poor alike to experience the dramatic, wind-swept scenery available just outside the city. He wasn't done there: Sutro transformed the land, adding an elaborate public garden, renovating the quaint Cliff House and constructing the Sutro Baths, a massive swimming facility on the oceanfront.
Experience Adolph Sutro's gift to San Franciscans: a tranquil lookout where America meets the Pacific. We'll explore the grounds of Sutro Heights Park, while hearing all the enthralling tales from the great entrepreneur's life. See the Cliff House, the Sutro Bath ruins, and some of San Francisco's most arresting ocean vistas.
Next Tours
View Calendar
Notes
Tour Length: Approximately 1-1/2 to 2 hours
Location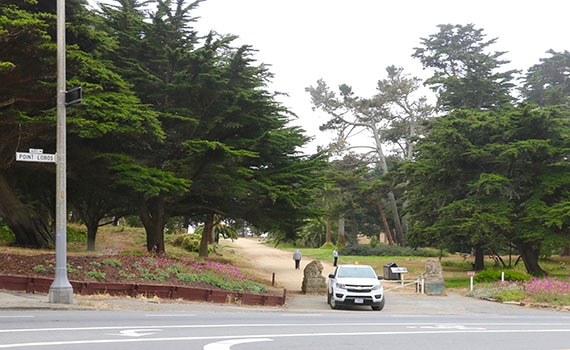 Meet at the entrance gate to Sutro Heights Park on Point Lobos Avenue at the 48th Avenue light.
Click the map to view full version on Google Maps
View Transit Directions on Google Maps >>
Please note: Private groups tours required for groups of 8 or more.