Description
It's easy to admire the Main Library of San Francisco from afar, its stately rectangular body spanning an entire block. But it's when you get inside that the real magic appears. A dramatic skylight crowns the soaring atrium, flooding every nook and cranny with natural light. The bridges above span the spacious lightwells, delivering readers to whatever book they're searching for. After its construction in 1995, the number of library card holders tripled — including a sizable chunk simply enamored by the building holding all the books.
The SF Public Library was named "2018 Library of the Year", and its main building was a significant factor in its selection. Hear the story of its construction, including the 1989 earthquake that damaged the original building, now the Asian Art Museum (and led to some very important old books being destroyed). Witness the vast collection housed inside a $100 million modern palace — perfect for bookworms and non-readers alike.
Next Tours
View Calendar
Notes
Tour Length: Approximately 1-1/2 to 2 hours
Due to the San Francisco Mask mandate, masks are required when going into buildings.  Properties may also require proof of vaccination.
Location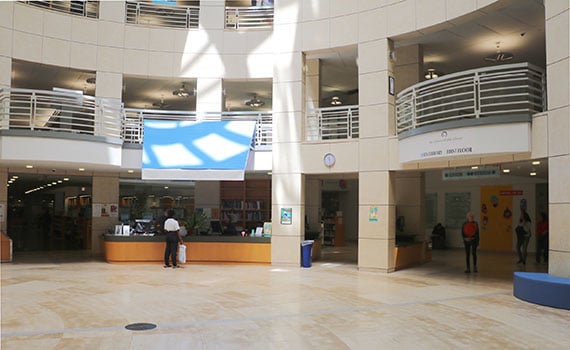 Meet at the Information Desk, 1st floor Atrium, through Grove St. entrance. Lots of stairs; elevators available.
Click the map to view full version on Google Maps
View Transit Directions on Google Maps >>
Please note: Private groups tours required for groups of 8 or more.