Mission Murals
Neighborhood: Mission
Description
Murals first appeared in the Mission in the 1970s and soon became central to the area's identity.  Over the decades artists have used the walls of the Mission, its buildings and even entire alleyways to give voice to matters of social and political importance to the neighborhood. You'll start in beautiful Precita Park and be moved by the stories that inspired the murals and finish in Balmy Alley where you will see a display of powerful works expressing feelings about immigration, war, gentrification, as well as healing and the celebration of women. This is an unforgettable walk, both visually dazzling and emotionally impactful.
View Calendar
Schedule
Check Calendar for schedule
Notes
Tour Length: Approximately 1-1/2 to 2 hours
Location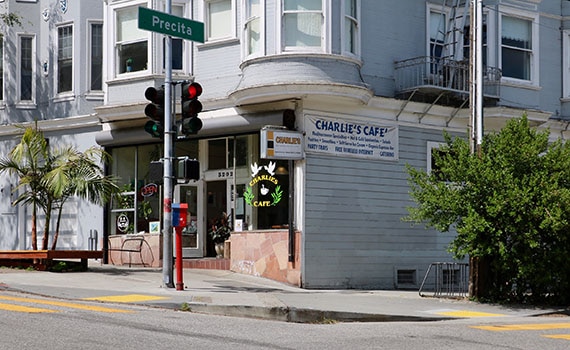 Meet in front of Charlie's Deli Cafe, 3202 Folsom St. at Precita. Public transportation: MUNI lines 12, 27.
Click the map to view full version on Google Maps
View Transit Directions on Google Maps >>
Please note: Private groups tours required for groups of 8 or more.