Mission Murals
Neighborhood: Mission
Description
The colorful murals first appeared in the 1970s and soon came to define large parts of the Mission District: Angered over conditions in Central America and, later, American wars, gentrification and health crises, artists for decades have used the walls of the Mission's alleys as political protest. But they didn't only use paint to fight oppression. Local artists use the Mission's walls to share uplifting messages about community, San Francisco pride and even the powerful role of women in society. Walk along constantly evolving alleys that have become one of America's most impressive open-air galleries.You'll see gorgeous works of art, including a portrait of Monsignor Oscar Romero, a tribute to Father Richard, and a row of garage-door masterpieces.
Next Tours
View Calendar
Schedule
Check Calendar for schedule
Notes
Tour Length: Approximately 1-1/2 to 2 hours
Location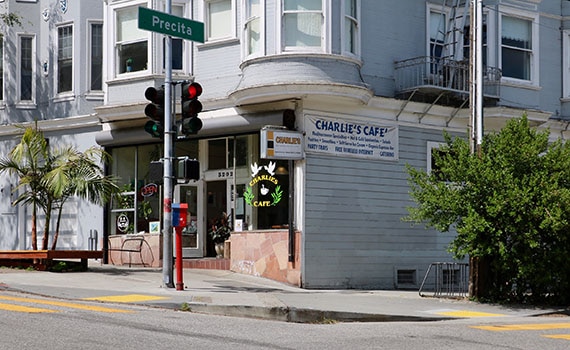 Meet in front of Charlie's Deli Cafe, 3202 Folsom St. at Precita. Public transportation: MUNI lines 12, 27.
Click the map to view full version on Google Maps
View Transit Directions on Google Maps >>
Please note: Private groups tours required for groups of 8 or more.