Murals And The Multi-Ethnic Mission
Neighborhood: Mission
Description
See how the culture, lore, and history of this neighborhood have literally left their mark on its walls! We start with a four-story mural at the Women's Building and view many others, including an eight-story example at Bethany Center. We'll invoke ghosts from the past, including Catholic missionaries, orthodox Jews, German Lutherans, and Palestinian refugees. But we won't wallow in the past. The neighborhood is now a hipster magnet, full of modern construction and re-purposed buildings on the Mission Street "Miracle Mile." Specific destinations may vary in this dynamic district where change is the only constant!
Next Tours
None scheduled in next 60 days
Schedule
2nd & 4th Sundays at 1PM
Notes
Tour Length: Approximately 1-1/2 to 2 hours
Location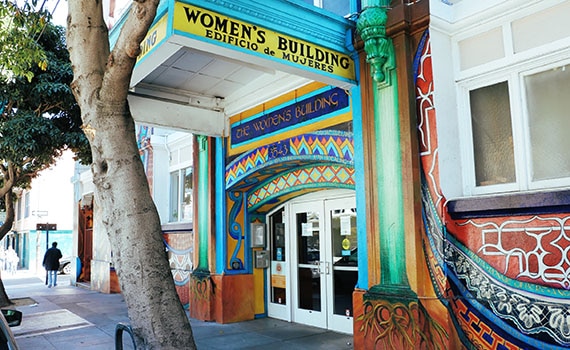 Meet at the Women's Building, 3543 18th Street, between Guerrero and Valencia. Public transportation: MUNI lines 14, 33, 49; BART 16th Street station.
Click the map to view full version on Google Maps
View Transit Directions on Google Maps >>
Please note: Private groups tours required for groups of 8 or more.